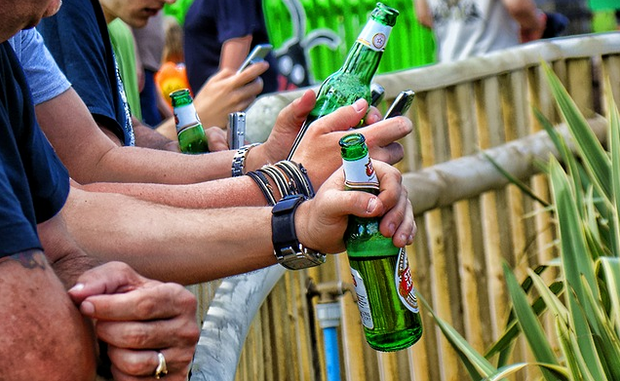 How Many Calories Am I Drinking?
We all love a nice glass of wine or a cold beer as the next person, trust us! You may be wondering why on earth you can't shake that excess weight even though you eat reasonably healthy.
NEWS FLASH: YOU ARE DRINKING YOUR CALORIES!!
Yes alcohol is absolutely FULL of calories. Even spirits carry a calor-ific punch in the guts, and that's before you add sugary mixers like coke, orange juice and cranberry juice!
Below is a chart showing basic calorie contents of some commonly enjoyed alcoholic beverages, and how long it will take you take work them off. Keep in mind the running minutes are referring to full intensity running. How many sprinting KMs are you going to clock up through bevvies this week?…
| | | | |
| --- | --- | --- | --- |
| ALCOHOL | SERVING SIZE | CALORIES | RUN IT OFF IN… |
| Beer | 375ml | 135 | 12 min |
| Light Beer | 375ml | 94 | 8 min |
| White Wine (sweet) | 200ml | 189 | 16 min |
| White Wine (dry) | 200ml | 134 | 12 min |
| Red Wine | 200ml | 133 | 11 min |
| Spirits | 1 shot/nip (no mixer!) | 60 | 5 min |
| Cider | 200ml | 75 | 9 min |