What Are You Waiting For? Change Your Life Right Now. Start Your Exercise Program, Healthy Eating And Get Your Life Back.
Buy Julian Smith's Latest Book And Join In the Workplace Health Challenge (WHC) Competition Today.
Are You Ready? Now Is The Time To Take Massive Action Get A New Body And Mind Before The End Of This Year …
How The Workplace Health Challenge Give You All The Benefits Of A More Vibrant And Energetic Culture.  The WHC is a comprehensive program designed to assist SME's, large Corporations, Government Departments and other organisations like yours to substantially improve the mental and physical health (and wellbeing) of your staff.
It provides you and teams with a structured framework and system in which measurable improvements in physical fitness, physical and mental health, healthy eating habits, motivation, self-esteem, leadership, teamwork and a more positive mental attitude is achieved.
The transformation both physically and mentally can be spectacular (check out the book).  There's more enthusiasm and better rapport between employees, contractors and others.  With everyone pulling together (and encouraging one another both in the workplace and in our WHC worldwide community), there's greater productivity and less absenteeism.  And with its positive impact on each member's overall mental and physical health, the WHC is enthusiastically embraced by all staff.  Naturally, the Workplace Health Challenge (WHC) and initiatives are strongly encouraged by Health Authorities and Government around the world who recognise their important role in Occupational Health and Safety.  And where more attention is required to address the mental health issues our workplaces, communities and world as a whole is facing.
As a key component of your health and safety initiatives, the WHC produces results. 
With success guaranteed (and WHC ticking so many positive boxes), participation in the worldwide challenge / competition is widely regarding by leaders as a prudent business and strategic investment.  Importantly, your staff's participation in this WHC does not encroach on work time.  It's carried out in their own time before or after work (exercise that is) or during lunch break or morning 'smoko's.  And their constant interaction as they share common goals, brings your staff and the world closer together in a friendly competition.
We run three (3) Workplace Health Challenge (WHC) competition every year.
By uniting your staff this way (or you can go solo), the WHC can be a brilliant way to move forward and help rectify staff anxiety or concern due to any of the business/organisational restructures that are common these days.
HOW DOES THE WORKPLACE HEALTH CHALLENGE (WHC) WORK?  
The WHC is specifically designed to achieve measureable improvements in your staff (or even going solo) at each stage of the competition.  It is scheduled over 3 months (12 weeks).  You can join anytime during the competition. 
Here's what you receive by joining:
* The WHC e-book
* Support via our online social media platforms (join / follow)
*  You Tube instructional videos
*  Launch seminars to get your team prepared, focused and committed (fees apply – send us an email for an info kit – can be done at your workplace or via zoom etc)
*  Personal one-on-one coaching (fees apply – send us an email for details.  Various packages available including VIP coaching to really ensure you physically and mentally transform)
*  Weekly WHC consultants to visit workplace (fees apply – again send a request)
*  Regular updates on overall progress including interviews with WHC members (this could be you or your workplace)
*  Awards and recognition program for inspirational and success stories (check this out in the book)
WITH HEALTHIER STAFF, YOUR WHOLE WORKPLACE IS SO MUCH BETTER AND HEALTHIER.  The WHC is a key part of a long-term strategy to improve the mental and physical health of your team, regardless of their age and current health and fitness level.  It's a foundation for an effective mental and physical health promotion (and wellness) and preventative management system.  You need to identify your current health profile.  Have a look around! We need to implement this WHC to detect potential problems including diabetes, cardiac risk, cancers, overweight/obesity and more.  The WHC forces members to visit their local health care professional or doctor for a compulsory health check up prior to starting.
7 Reasons to join the WHC as it can lead to:
1.  A more positive workplace culture
2.  Better industrial relations
3.  Higher staff morale
4.  Greater productivity
5.  Personal development – leadership, teamwork and time management
6.  Healthy new habits – both mentally and physically
7.  A more competitive outlook on life
It can effectively reduce the following 9 key areas:
1.  Workplace fatigue and stress levels
2.  Inactivity
3.  Unhealthy eating behaviours
4.  Poor mental health
5.  Staff turnover
6.  Absenteeism
7.  Workcover costs
8.  Sickies
9.  Heart attacks, strokes and other preventable illnesses and diseases (that's why this WHC is critical!)
THERE'S A PROGRAM IN THE BOOK TO SUIT EVERY EMPLOYEE … grab your copy below now
You can choose from a range of 5-7 WHC programs within the book based on your current health, fitness and motivational level:
1. Rehab (for staff recovering from illness/injury)
2. Entry (no exercise until Week 10 of the competition)
3. Basic
4.  Intermediate
5.  Advanced
Every WHC member who joins benefits greatly from participation.
Take the next step and change a life … 
IN ALL HEALTHY AND GOOD WORKPLACES WORLDWIDE …
ARE YOU READY?  ARE YOU FIRED UP TO TRANSFORM THAT BODY AND MIND OF YOURS?  WHY NOT GIVE THE WHC A TRY?  YOU'VE PROBABLY TRIED EVERYTHING ELSE …
Dear Competitor!
Transform your physical and mental health right now …
And literally MAKE massive changes where you lose that weight, build self esteem, get fit, put on muscle and strength, lower high cholesterol and high blood pressure levels and more.  This WHC system works. 
This book and competition you compete in will be the most important decision you will ever make!
Let me explain:
   I've written a new book which covers everything from motivation, exercise (there's 5 different exercise programs to choose from – well under 3 hours commitment per week).  There's even a program with no exercise!  There's a simple nutritional system to follow with meal planners and more.  My e-book even features some inspirational stories from previous competitors!  Be inspired to change your life.  
I created this new e-book and created a worldwide competition.  This is a great opportunity to change your mental and physical health.  Compete by yourself or form a team at work.  Get your family involved for added support and encouragement. This 'proven and tested system' works.  Imagine competing against other likeminded people from around the world.   
This is your opportunity to change for the better.  Imagine looking into that mirror and experiencing a new you … a new body … a new mind.  Imaging going to work and being with highly motivated and encouragement work colleagues.   
  Get fit, build strength, flexibility and muscle.  This competition will change your life! 
Get a team together! Go solo, form a 2 or even a 5 person team at work.  
NOW is the time! Buy the WHC book and get started.  You can do this. Join right now.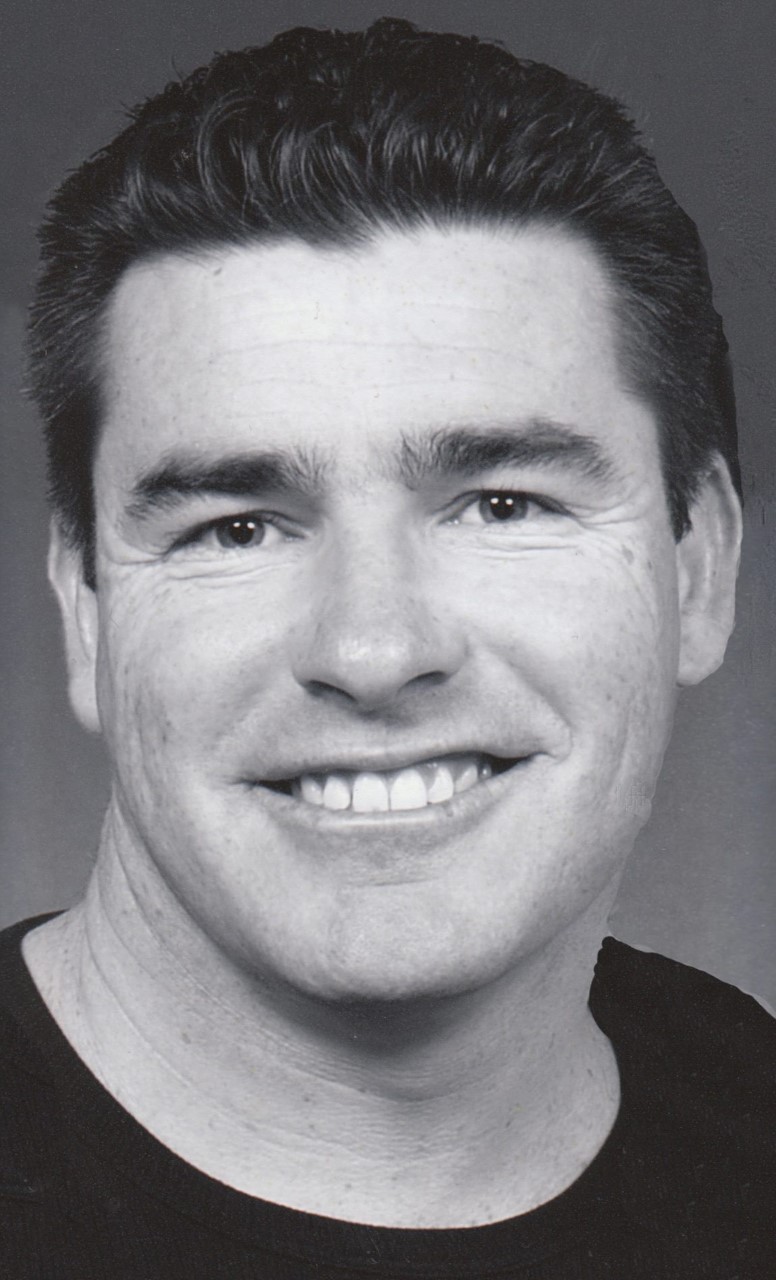 "From desk jockies to wharfies, employees are putting their waists on the line by taking part in a new initiative devised to streamline the Australian workforce. Known as the Workplace Health Challenge (WHC), the 12-week program is a preventative strategy designed to boost staff morale, productivity and overall wellbeing. ACA follows the progress of three contenders.
According to many health professionals our expanding waistlines mean we're becoming increasingly at risk of developing cardiovascular disease, heart disease and cancer. But Julian Smith, creator of the Workplace Health Challenge, is determined to try and reverse the trend.
"The idea of the program is to focus on improving the eating habits in the workplace and improving awareness of health issues through exercise and motivation," he says.
"For us poor people trying to lose weight, to do it as a team challenge is always easier than trying to do it yourself," Sharon from Make A Wish stated.."
Workforce weight Loss: a streamlining strategy, Channel 9—A Current Affair
THE REALITY OF TODAY IS THAT WE HAVE A HUGE HEALTH CRISIS ON OUR HANDS …
Too many people, every day are suffering from injuries and illness due to poor health. Most countries are 80% overweight! And the world makes it feel like you need every crazy protein powder and piece of active wear and dodgy diet tea on the market to change that.
THE QUESTION IS … WHAT ARE YOU GOING TO DO ABOUT IT
RIGHT NOW…
The question is … what are you going to do about it? Are you going to continue to try every diet and wonder pill on the market and stay 'a couch potatoe'?
Or are you going to take massive action, get proactive, form a team at work and make changes for a better life … both physically and mentally? And create the new you! And help others around you change their lives too!
This Is The Best Opportunity Right Now For You To Totally Transform Your Body And Mind … To Drop Those Unwanted Kilograms/Pounds Of Bodyfat … To Become Fitter, Stronger, Healthier And More Confident. To Improve The Quality Of Your Life, Well-Being, Flexibility And More. Immerse Yourself In This Exciting World First Legendary Workplace Health Challenge (WHC) Competition or Program. Sign Up And Start Right Now … Don't Put This Off Any Longer OK.
What does this mean to you? This means this is YOUR life … and you MUST take decisive action right now. Don't put this off another day! Be strong, be committed to achieving your health, fitness and weight loss goals. Live a new life of meaning, joy, success and purpose.
You only get one shot on this earth … MAKE IT THE BEST EVER! You must now take the next step … the next action step.
Julian Smith's Workplace Health Challenge (WHC) will give you that opportunity to completely transform your mental and physical health. You'll create a new life … you'll destroy some bad unhealthy habits along the way and you will live the life you want.
And right now, you have the best opportunity in life to start creating a new YOU. You've got this! You will not fail … you will not quit.
With this new level of event, you'll receive Julian Smith's latest WHC e-book which has everything you need to know to succeed from motivation, goal setting, tracking systems, exercise programs, Q&A and more.
With this event structure, you don't have to join a gym. You can exercise in the comfort of your own home, walk around the block, do some stretching, yoga, Pilates or whatever you choose to do. If you decide to set up your own gym at home … great. You can even join a gym somewhere local. Whatever it takes there'll be a massive community around the world supporting each other to live a healthier life.
If you're totally serious about transforming your health and about making this year the best ever in your life … then there's no excuse for missing out on participating in this event!
Take action … get ready to Transform … get ready to Change Your Life …
Are you ready? Don't hesitate … don't procrastinate … This is a 'life changer'. Don't risk missing out … Take massive action right now and make the decision to join … register and buy Julian's program e-book right now!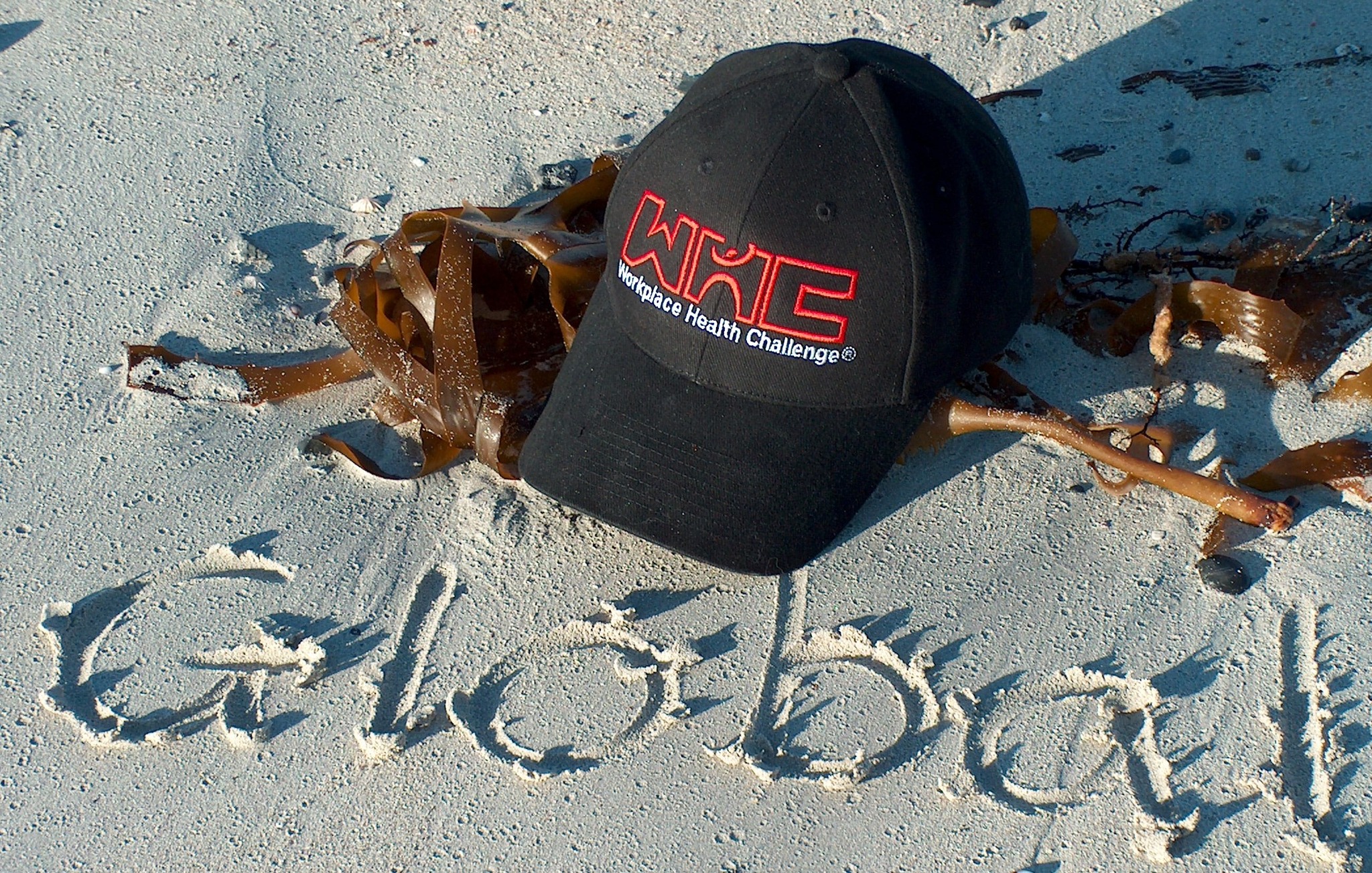 "The Workplace Health Challenge (WHC) has resulted in many members changing their outlook on health and fitness. Their positive weight loss is not only a personal achievement for the individual, it also contributes to a stronger, motivated and healthier workplace."
James Haylock, Site Manager, Fluor Global Services Australia
HERE'S WHAT YOU GET WITH THE WORKPLACE HEALTH CHALLENGE (WHC)!
WHC E-BOOK PLANS/EXERCISE/STRATEGY
GET CONNECTED WITH OUR COMMUNITY
12 WEEKS OF ACTION AND RESULTS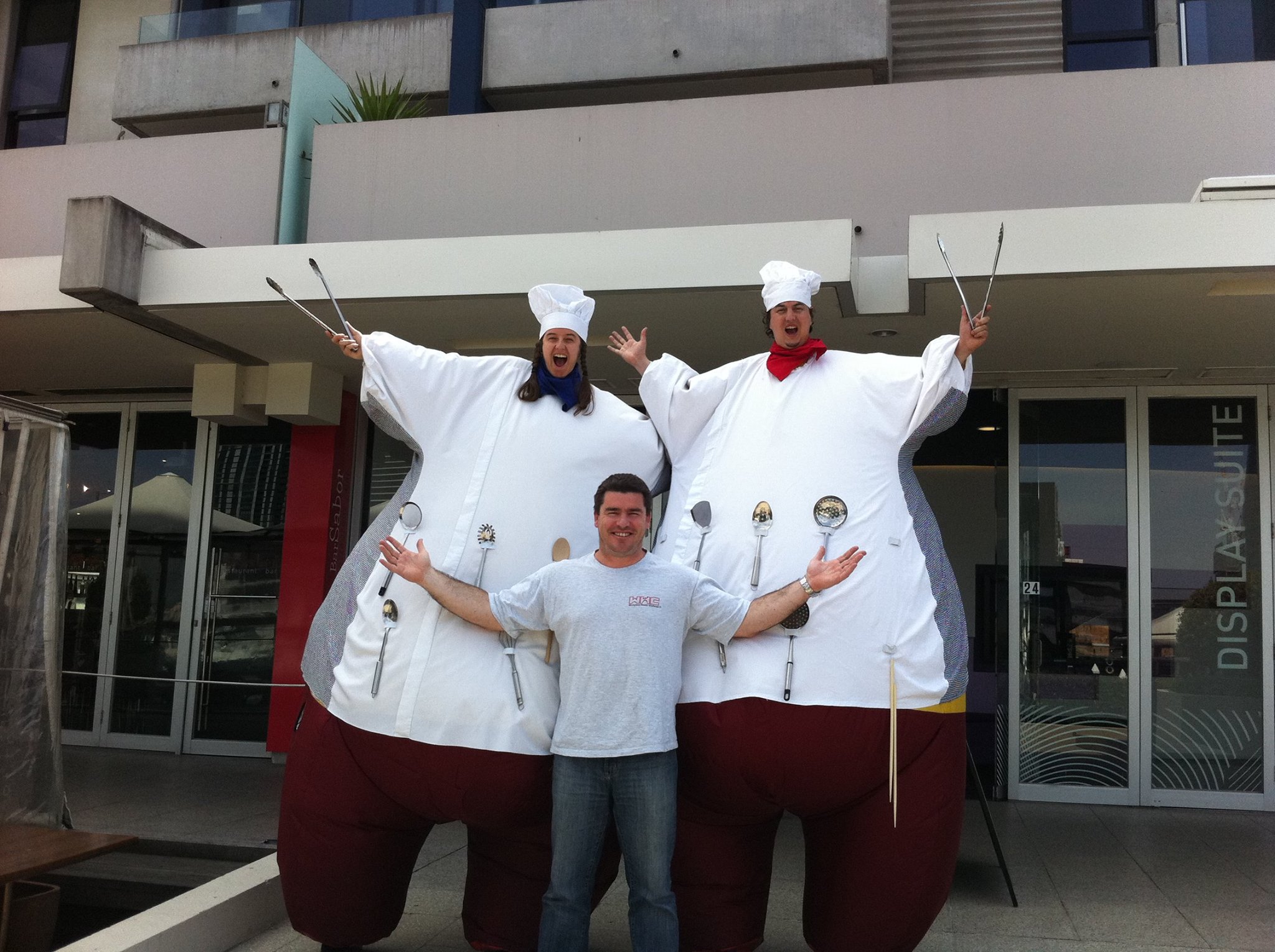 "I am grateful that Hazelwood Power has consistently shown a willingness to invest in the welfare of its people, to our mutual benefit. The various levels at which you can commit distinguishes this program from many others like it. A great program. Thanks for the leadership and support!"
Barry Callinan (57), Project Manager, Hazelwood Power. Lost 13.5kg and 8cm from waist. Workplace collectively lost over 450kg!
WHAT MAKES THE WORKPLACE HEALTH CHALLENGE (WHC) SO POWERFUL?
You can start right now. The Workplace Health Challenge (WHC) creates a powerful culture within any workplace large or small. There is NOTHING like this on planet earth … nothing! Be part of something special … be part of something unique! An action packed wellness, health and wellbeing program coupled with teamwork, respect, dedication, support, action, exercise, mindset, healthy eating and results.
This includes …
• A structured framework covering physical fitness, healthy eating habits and mental focus
• Education on food groups, food preparation strategies and flexible food plans
• Various levels of customisable exercise schedules to suit people of all abilities
• Strategic goal setting and nutritional tracking systems to maintain long term focus and commitment
The WHC creates a powerful and guaranteed support network. Some might call it 'peer group' pressure … others call it teamwork. But because everyone is 'in this together' we all must reach out and support / encourage our other family members, teammates / colleagues / mates on the WHC event. It's fully interactive … you exercise/train in your own time, at lunch breaks or whenever you can schedule it in. Anyone of the exercise programs you can choose from is well under 3 hours commitment time each week. That's it. We focus on quality NOT quantity. If you wish to follow your own exercise program go for it. Whatever works for you!
Eating plans are based around a structured and proven system of eating 5 to 6 smaller healthier meals a day and drinking plenty of fresh water. There's even one day off each week as a designated 'holiday' or 'leave' day where you can pig out and eat whatever you want! So this event or program is all about common sense … about implementing easy to follow healthy systems of living.
And with over 20 years of proven results in both small to large businesses, corporations, charity organisations and government departments around the world, there's no one on this planet who's better at guiding you and your teams through this mental and physical transformation journey than Julian Smith.
In just 12 weeks or earlier (most people notice physical and mental changes) within 48-72 hours from starting, you'll discover your power to activate, stay on course, overcome any obstacles and create a new quality of life you seek.
The Workplace Health Challenge (WHC) is one of the leading personal transformation programs/events in the world. We stand by our systems … we guarantee results. You just need to adopt this new system and complete the MISSION … which is 'DON'T QUIT'. Why this mission? Too many people around the world seek a miracle pill, program or gadget to transform their mind and body. They start and they continue to 'quit'. At the WHC, we understand that it can be frustrating but want you to embrace this new 'ATTITUDE' to never quit, to never give up on yourself and work as a team to make breakthroughs. We are in this together. Through ultimate teamwork and having everyone involved will inspire, lead and motivate us all to continue this incredible journey and movement.
WHC gives you proven concrete tools, systems and strategies that will bring about long-lasting change. And we understand that we all need motivation in life, the WHC event / program is run three (3) times every year to keep everyone on their toes. This WHC is not going away. So you may decide to join in all 3 WHC events each and every year to continue your positive transformation or just participate in one or two every year. Its up to you … take the next step and join in.
We highly encourage all workplaces to embrace this new concept … this proven system … this long-term solution to bring about positive changes to everyone involved. Reach out to your workplace leaders, the boss, HR, OH&S teams and share this Workplace Health Challenge (WHC) around. Get them on board! Get everyone on board!
This is YOUR chance to join Julian and others motivated and committed people from all around the world. This is YOUR opportunity … this is YOUR time to take charge and transform your mental and physical health. The time has come …
NOW is the time to achieve your personal health, fitness and weight loss goals. Take this opportunity to take massive control of your life now and into the future. This is it! Join this Workplace Health Challenge (WHC) … it's only a click away. It's a small investment to change your life. Let's get started right now.
Make that decision right now … and join Julian for this incredible, life-changing personal development experience you absolutely need. Don't miss out … the gate will soon close. Take action … take control … change your life!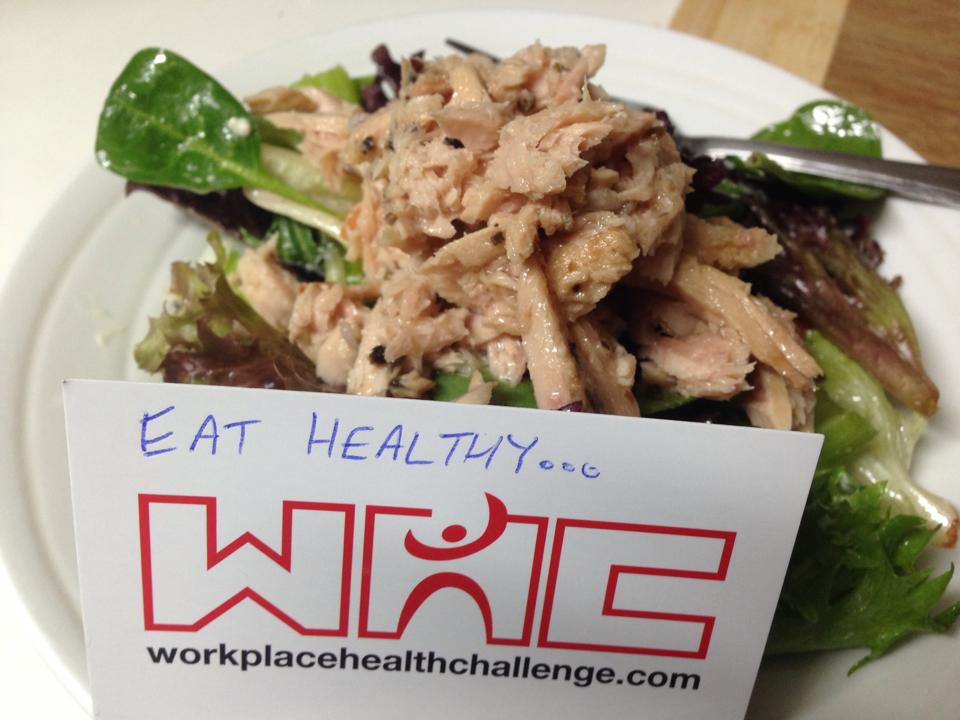 "Those who undertook the WHC supported each other with advice and comparing goals. This also fed on to family and in many cases partners got involved too. This first challenge has set a benchmark which has changed many people's behaviour for their and the company's long-term well-being."
David Froud (43), International Power. Lost 10kg and 13 cm from waist.
THE SYSTEMS, STRATEGY AND TOOLS
THAT WILL TRANSFORM YOU…
· Identify your goals for your health and wellbeing and implement a proven system that prevents you from failing time after time after time. Learn the powerful yet simple system to implement the strategy on achieving the goals you set out to achieve during the WHC.
· Eliminate bad habits and stress with Julian's WHC system. Improve your time management system and learn the power of teamwork, gratitude and encouragement with others on this same journey!
· Destroy that nasty destructive Negativity and Self Doubt that prevents you from living a full life and keeps you from completing so called health, fitness and weight loss programs.
· Implement a proven exercise system that only takes under 3 hours time per week. There's even an exercise program that requires no exercise until later in the Workplace Health Challenge (WHC) … around Week 10. What are you waiting for?
· Create energy and resilience so that you can enjoy life, spend more time outdoors with loved ones, children and friends and not be overwhelmed with carrying excessive weight, being unfit and unhealthy.
· Rise above any challenges that life throws with proven mental strategies and systems … prepare for incredible results! Achieve your goals that will transform your life!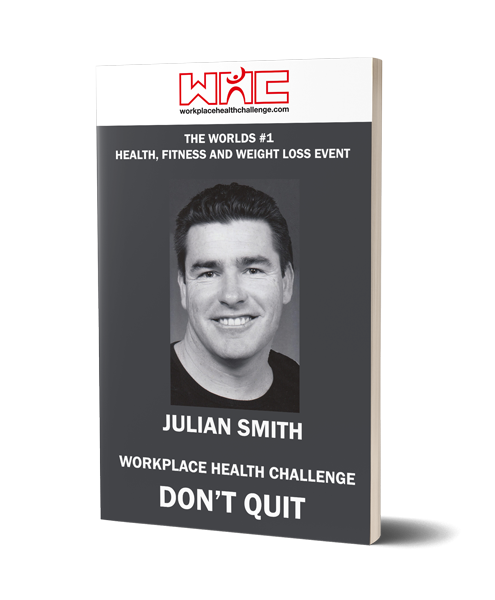 ABOUT JULIAN SMITH
The world's #1 authority on implementing the Workplace Health Challenge (WHC) events/programs into small to large businesses, corporations, charities and government around the world.
Julian has successfully implemented his Workplace Health Challenge (WHC) program into over 100 different industries across 80 countries. From police departments, cleaners, accountants, office workers, construction, government officials and more. Julian has created a proven system that works and is simple to implement into any workplace regardless of size, location and number of staff.
Julian has over 27 years of experience in this field. He holds a Bachelor of Health Science (RMIT) Degree and has the experience and capability to ensure any person who joins the Workplace Health Challenge (WHC) will transform and succeed. No one will be left behind. Just stick to the system and complete the MISSION: Don't Quit …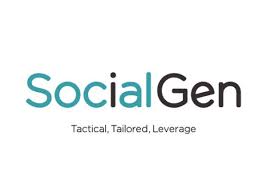 "Thank you to Julian Smith and WHC for this wonderful initiative. SocialGen already had a great team culture but this challenge took it to another level!! We loved training together, supporting and motivating each other and best of all, it enabled us to include our remote teams based in different countries and regions. Not only are we all healthier and happier, but we also have more energy, more focus and way less sick leave."
Jeff Yang, Director & Head of Social Selling
WHO IS THE WORKPLACE HEALTH CHALLENGE FOR?
When you participate in the Workplace Health Challenge (WHC), you'll be joined by employees and employers and volunteers from all walks of life.  From cleaners to CEO's, entrepreneurs, professionals, white collar and blue collar workers, executives, volunteers, members of government and so on and on …  
What is the main character of people who take action to join?  DESIRE 
When YOU are totally committed to achieving results … when you desire to be better in your mental and physical health … and wish to achieve results … when you have desire to help others achieve …  
YOU HAVE DEFINITELY COME TO THE RIGHT PLACE AT THE WORKPLACE HEALTH CHALLENGE  
IMAGINE YOUR LIFE TRANSFORMED!
What would this look like? Imagine losing those unwanted kilos/lbs, those love handles, beer gut, getting fitter, stronger and leaner … becoming more healthier. Imagine in just 12 weeks looking in that mirror and seeing a 'new you'. Someone you are proud of … someone who took this opportunity to change? How good would that feel?  
·Greatly improve fitness levels and well being? 
·Save money by not buying junk food, excessive grog and paying medical bills? 
·Develop healthy simple habits you can use for the rest of your life? 
·More free time to spend with loves ones and family? 
·Reduce the risk of heart disease, stroke, cancer, diabetes, liver disease, arthritis and many many more? 
·Create unlimited energy and creating that body of your dreams? 
What would this experience do to your life? How would you feel?  
IMAGINE YOUR TEAM AT WORK TRANSFORMED!
How would this look? Imagine this:  
·Healthy employees are nearly 3 times more productive than unhealthy employees? 
·Employees who have joined in the WHC have decreased high levels of cholesterol, dropped high blood pressure, dropped unwanted weight, increased self-esteem and achieved so much more in health benefits! 
·Workplaces that support healthy habits and programs in the work setting have a higher percentage of employees at work every day! 
·Overweight or obese men and women miss up to 56% more days at work due to illness and injury that their healthy counterparts! 
·Poor employee health and absenteeism is costing business around the world billions of dollars annually?  Have you budgeted for this? 
Take this moment and imagine that your workplace made this Workplace Health Challenge (WHC) COMPULSORY for workers to complete!  Just like OH&S where workplaces make it compulsory for workers to wear safety vests, hard hats, safety glasses, hearing protection and the list goes on … what if your workplace took this opportunity to make it part of their culture that they are fully committed to supporting and running three (3) Workplace Health Challenge events/programs each and every year.   
Make it a policy! Make it part of your culture! Experience the true benefits! Experience the positive changes to your staff's mental and physical health. This is an amazing opportunity not to be missed! Other workplaces are taking 'the stand' … are fighting this fight! Other workplaces understand the importance of this mission and that as ONE WE CAN MAKE A MASSIVE DIFFERENCE … we are all in this together.  
The Workplace Health Challenge (WHC) program/event is your strategy to get you there … and into the 'real future'.  
Regardless of the size of your workplace … the time has come to make a stand … to join this fight … to become part of this global community … to help ourselves and others to transform mentally and physically …  
Let's do this … lets take massive action right now and simply click below and fill in your details … you will not be disappointed …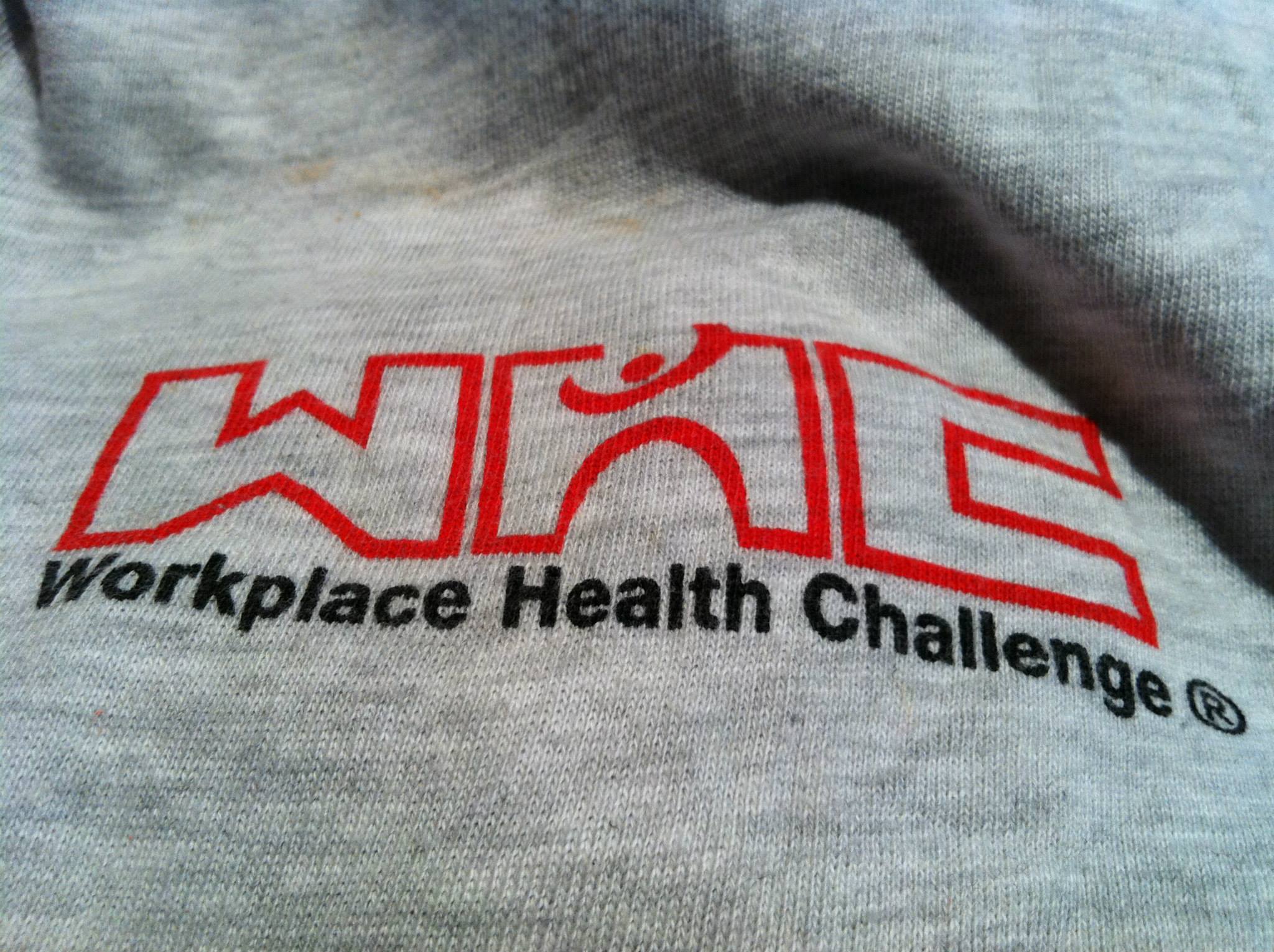 "The benefit I believe the WHC had on the company was improved health and well-being for all the employees who participated. I had other colleagues following my progress and feeling inspired to try as well. I believe healthy happy employees will ultimately lead to a more productive workplace."
Joanne Bowen, National Distribution Centre, Cadbury Schweppes Australia
IS THIS WHAT YOU HAVE BEEN SEARCHING FOR? 
IS THIS THE ANSWER?
In order to change your physical and mental health you need to take massive action.  We don't change unless we change ourselves.  No one will do this for you … no one. This is a once in a life-time opportunity that will completely transform your physical and mental health. 
Join me and others from around the world as we embark on yet another exciting and rewarding Workplace Health Challenge (WHC).  This event will be rewarding, fun, challenging and well worth every effort we put in.  Change your life … change others lives! 
Join right now and get ahead! This is a fantastic opportunity to take charge of your life … to make a stand … to form a team and go at it together. Even if it is a 5 person team, 2 person team or you just go at this solo. You can do this! You will do this!  
Take massive action … enrol today.  I promise you that you will not be left behind!  All I ask of you is that you complete the WHC Mission:  DON'T QUIT.  Start and finish the Workplace Health Challenge (WHC) with passion, intensity, drive, determination and a total positive 'mind set'.   
Don't Quit
Julian Smith
Founder & CEO 
 

ARE YOU JOINING US RIGHT NOW … WE HAVE STARTED NOW